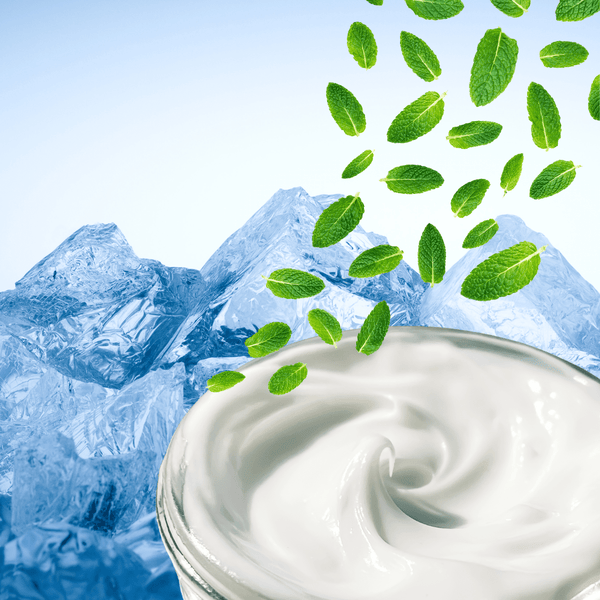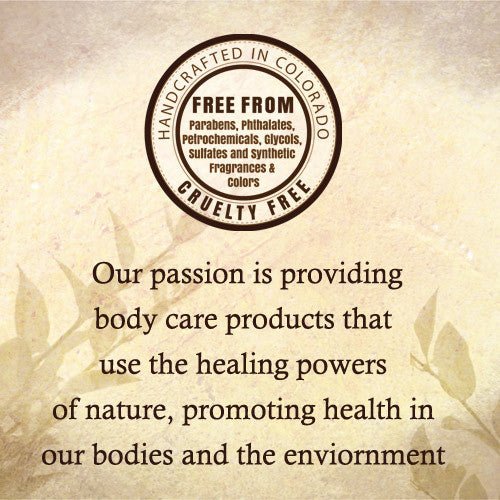 Peppermint, Menthol & Camphor Cooling Cream | Natural Pain Relief Cream | Cooling Foot Lotion
This powerful menthol cream is an exclusive blend of all-natural ingredients, including 10% Menthol and 5% Camphor, formulated for quick and long-lasting relief from pain and inflammation! Made with skin repairing Vitamin E, organic Aloe Vera juice, organic Olive oil, organic Coconut oil and Oat Protein to provide powerful skin soothing properties! 
INTENSE COOLING CREAM WITH MENTHOL & CAMPHOR: This powerful pain relief cream provides an icy-hot cooling sensation! It helps relieve joint and muscle pain, sore feet, backache and much more! Absorbs into affected areas and goes to work quickly. Works great as a sore joint rub!  Also use as a neuropathy cream.

TOPICAL PAIN RELIEVER: Camphor & Menthol work to provide a numbing sensation so can be used as a topical numbing cream. This natural pain relief cream also helps relieve itching, reduce muscle cramping and muscle spasms and provides topical soothing relief for itching and pain. Provides temporary relief from the following: back pain relief, joint pain relief, knee pain relief, sciatica pain relief, arthritis pain relief!

FOOT REPAIR CREAM: This natural foot lotion is useful as an athlete's foot treatment, toenail fungus treatment or just a cooling foot lotion.  Provides deep hydration for dry feet, cracked heels, itchy feet, burning feet, etc.  May also be useful as a diabetic neuropathy foot cream, foot pain relief cream, and much more!

NOURISH & SOOTHE SKIN: Deeply moisturizing camphor menthol cream nourishes and repairs dry, cracked skin with organic olive oil, coconut oil and also vera juice (not powder) and may help with many skin conditions, such as shingles, eczema, psoriasis and dermatitis!

CRUELTY-FREE & VEGAN SKIN CARE!

Contains NO parabens, petroleum, urea, synthetic fragrances, dyes, glycols or phthalates! You can feel good, knowing you are taking care of your body and the earth!  

DELIVERS REAL RESULTS! Apply to the Back, Neck, Knees, Hands, Feet, Shoulders, Elbows, Wrists, Hips, Shins, Calves, etc.
This statement has not been evaluated by the FDA. This product is not intended to diagnose, treat, cure, or prevent any disease.
Ingredients: Organic Aloe Vera, Distilled Water, Organic Olive Oil, Organic Coconut Oil, Menthol Crystals, Camphor Gum, Glycerin, Hydrolyzed Oat Protein, Stearic Acid, Emulsifying Wax, Dimethicone, Vitamin E, Peppermint Essential Oil, Citric Acid, 0.5% Benzyl Alcohol (Eco-Certified Preservative)